Visual basic code to unlock excel. How to unlock a locked VBA project? 2019-07-25
Visual basic code to unlock excel
Rating: 7,2/10

772

reviews
How to unlock Protected Excel VBA Project and Macro codes without password
Assume you have a maid. So in order to make it come true, find out protected excel worksheet password to unprotect it is necessary now. Download any of the Hex editor available online. If you still cannot get it to work then if your existing code is not too long then please post the code that you need to associate it with and let me know what parts of the code need to have the worksheet unprotected. This can be a terrible dilemma if users are in a time crunch or do not remember how they coded their projects. The following basics will help you get started.
Next
Excel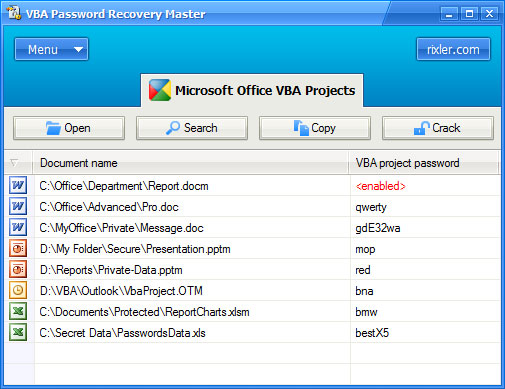 Save and close the workbook Step 7 Open the same workbook and now you can able to see the Modules and code reside in that. Your sheet should be unlocked! This way you only need to insert or change the password in one place. Try this tool - Wanna buy Coffee for me? Step 2: Press Alt + F11 to run Microsoft Visual Basic for Applications. Users understand the importance of data, which is why the important files are protected with password. Reserved words are those words that have special meaning in Vba and as such, you cannot use them as variable names.
Next
unlock column in protected sheet in excel vba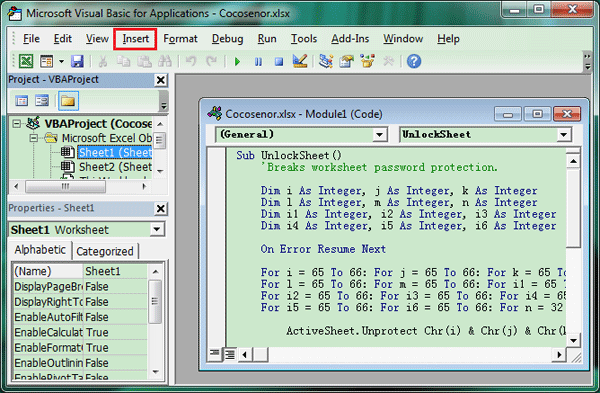 Uncheck the lock checkbox and clear the passwords field in the Properties section. Users can easily prepare a document in the sheet and then lock it again with a password. Do you want more ways to? I found one that works for me and yes I do know how to insert a code, this one did not work for what I was doing. Click on xl Folder and double-click on it to extract vbaProject. Unluckily, employees depart, passwords get lost, and brain forgets.
Next
VBA Code to unprotect worksheets
After a few minutes, a small pop up box will get open. It will appear like a white space. I can't take credit for the code as I merely found it in a moment of need and I can not find where the site is anymore. Because of password protecting excel worksheet, we are unable to edit cells or data in excel worksheet as we like. It is possible to create a macro in an Excel sheet that unlock the sheet which is already protected by a password. The password from encrypted word file has been recovered successfully! Unprotect Checking if a worksheet is protected To check if a worksheet is already protected, you can adapt the following code which is currently set to display a message box if the sheet is protected. Another easy and reliable solution for the same purpose can be provided by using a third party application, i.
Next
VBA Code to unprotect worksheets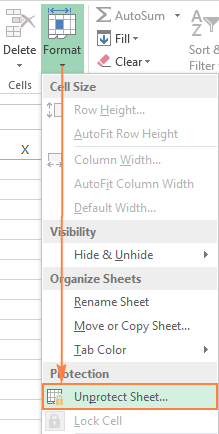 Are you struggling with finding a method to? These titles are reserved for the lecturers and the school authority. If you want the maid to clean the house and do the laundry. The good news is excel already took care of the above problem. Note, once you close the file it will re-open the next time locked again. The above formula is complex and can be written in excel. Excel ® is a registered trademark of the Microsoft Corporation. You may not necessary end up working as a programmer or writing programs at all but it will teach you how to think.
Next
VBA code to Protect and Unprotect Sheets
But since the sheet is protected, the range cannot be unlocked. Step 2 Change the file format of the Macro-enabled workbook from xlsm to zip Step 3 Unzip the zip file. Regards, OssieMac Thank You for your reply. Now, press Alt + F11 keys. We tired to contacts him, but unable to do so.
Next
VBA Code to Unlock a Locked Excel Sheet: 4 Steps
Which he has kept password protected. Don't just put code in and then see what happens. From day one that you start learning, you can immediately start writing simple programs. Is there a vba code to unprotect and the protect the cells back once the vba code is ran?. Then you will get the excel password in pop-up dialog just about few minutes later.
Next
VBA Code to Unlock a Locked Excel Sheet: 4 Steps
The entered name is then stored in the name variable. Choose Encrypt with Password option. Conclusion Keeping our file protected should be our main motive in order to avoid loss of data. After unlocking, all the official calculations and tasks can easily be performed. View our , , and. Adapting the code for your purposes Every example below is based on one specific worksheet.
Next
How to Unprotect VBA Project in Excel Without Password 2016, 2013, 2010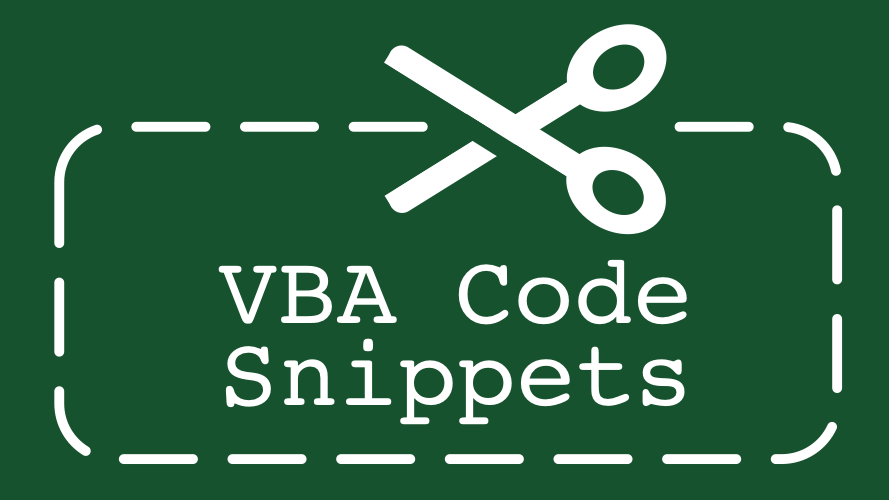 And do you want to do it quick manner? Protecting and unprotecting worksheets is a common action. You can earn a commission for sales leads that you send to us by joining our. The following codes demonstrate how to lock ranges, cells, charts, shapes and scenarios. I just needed a general code because the people using this worksheet are not too excel inclined. It also has ability to unlock the old password, which is very long. This basic source code boosts the functionality of these applications. Next time you can open the document without any password.
Next
Excel
The code below will catch the error and provide a custom message. However, this method consists of high chances of data loss and also needs technical knowledge to accomplish the task via it. Then, try the second solution and save your time. Users can unlock password-protected sheets with a simple syntax. You have chosen to put the code into the Worksheet Activate module.
Next